Geïnspireerd door de veterinaire beslommeringen van de afgelopen weken, volgen hier wat tips voor een probleem waar elke katteneigenaar vroeg of laat wel eens mee geconfronteerd wordt, nl. hoe pak je het aan als je kat pilletjes moet nemen? Er zijn inderdaad verschillende methodes, en soms moet je een beetje experimenteren, want de ene kat is nu eenmaal de andere niet. Hier volgt een greep uit de mogelijkheden. Kies maar uit!
De officiële methode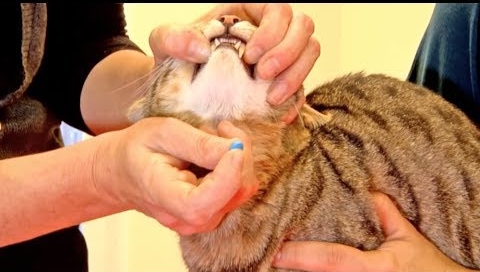 Stap 1: je laat de kat rustig gaan zitten, of je neemt de kat op schoot
Stap 2: je opent het bekje met je linkerhand en houdt daarbij het kopje wat omhoog
Stap 3: met je rechterhand leg je het pilletje zover mogelijk naar achteraan op de tong van de kat.
Stap 4: je laat de kat het bekje terug dichtdoen en wacht tot ze slikt. Eventueel streel je een beetje over het keeltje om het slikken te bevorderen.
Stap 5: je raapt de vieze pil op, en begint opnieuw bij stap 1.
De schrokop methode
Deze heb ikzelf regelmatig toegepast bij een van mijn eigen katten. En blijkt een stuk efficiënter dan de officiële methode. Noodzakelijke voorwaarde is wel dat de kat een echte schrokop is. Je neemt een paar superlekkere snoepjes, liefst snoepjes van het hap-slik-weg type. En dan gaat het van: snoepje... nog een snoepje... nog een snoepje, eeh pilletje... en nog een snoepje.
Kort en krachtig. Eenvoudiger kan niet.
De lekkerbek methode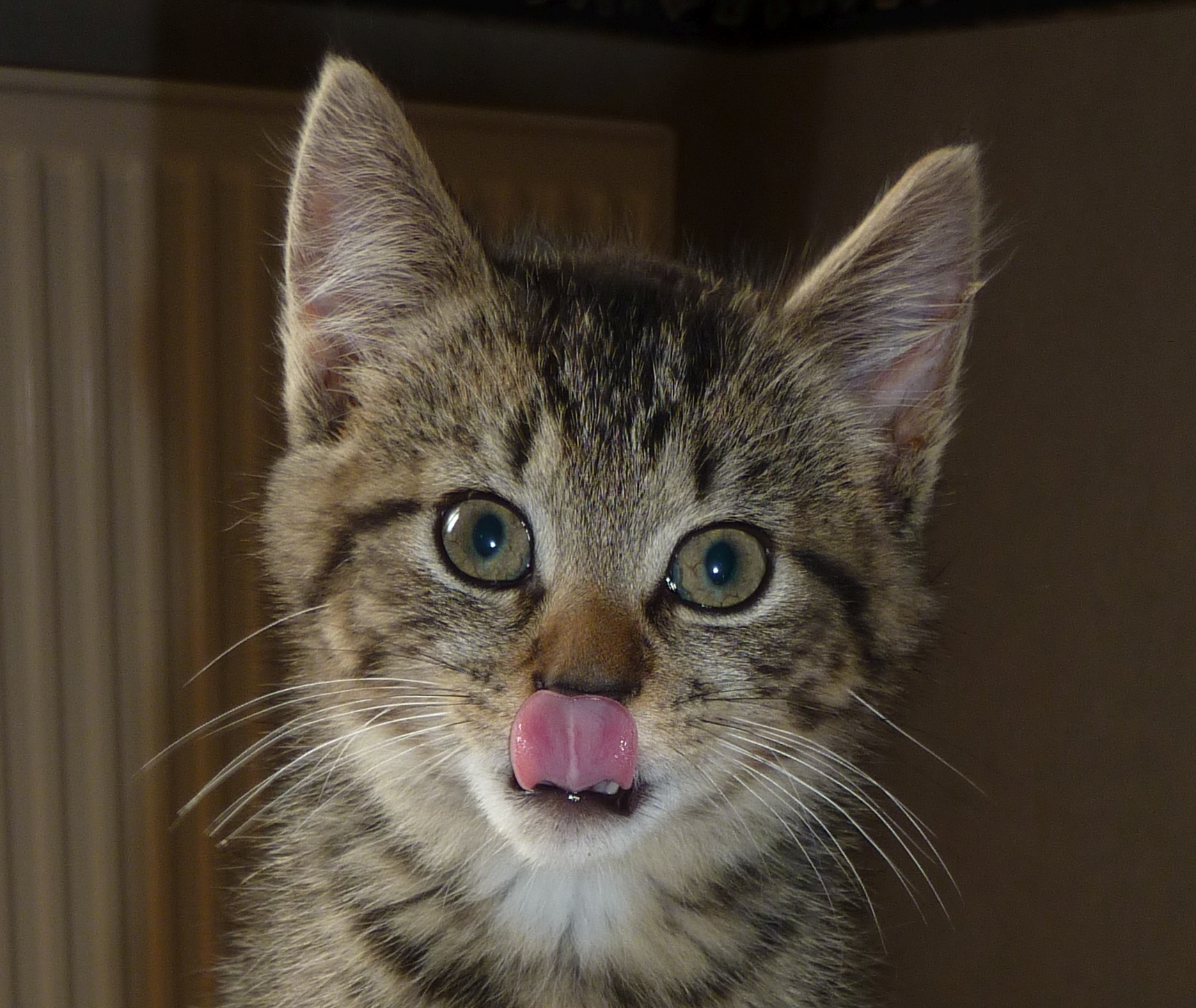 Deze is eigenlijk vergelijkbaar met de vorige methode, maar werkt ook bij katten die iets kieskeuriger zijn.
Je neem een lekker stukje kippenwit of dergelijke, en verstopt het pilletje erin. En dan geef je het ding aan de kat als een super-de-luxe traktatie. Let op: deze methode werkt niet bij slimme katten: die slagen erin om het kippenwit te verorberen en vervolgens het pilletje terug uit te spuwen. Ha ja, want dan krijgen ze nog een brokje kippenwit. Lekker!
De methode voor de netjes opgevoede kat
Ook deze pas ikzelf dagelijks toe (ik heb er eentje die dagelijks een bloeddrukpilletje moet hebben). Zeker een aanrader, maar het werkt enkel als je een beetje handig bent, en vooral als het pilletje wat wil meewerken.
Je snijdt/vermaalt het pilletje tot gruis en vermengt het onder een (kleine) portie natvoer.
Zoals de naam van de methode aangeeft, deze werkt enkel bij een netjes opgevoede kat, die haar bordje flink helemaal leegeet. Bovendien laat de ene pil zich al wat makkelijker vergruizelen dan de andere, dus als je niet erg handig bent, hou dan maar pleisters in de buurt.
Tot slot: als je het even niet meer ziet zitten, bedenk dan dat er grotere uitdagingen zijn in het leven dan een pilletje in een kat krijgen. Zoals bv. dagelijks vijftien pilletjes in een paard krijgen ('t is een lang verhaal, wat ik jullie zal besparen). Ik heb aanvankelijk de officiële methode geprobeerd zoals hierboven beschreven, maar het liep al fout bij stap 1 toen ik dat paard op schoot wou nemen...
Veel succes! Als jij er voor zorgt dat de katjes flink hun pilletjes pakken, dan kunnen ze snel weer gaan ravotten.